Motels and Lodging
Narragansett, RI
Here's some pictures of Narragansett Bay RI motels, hotels, bed and breakfasts, and directions.
We were driving by them and took some pictures for you of the Village Inn, Ocean Rose Inn, and Atlantic House.
The Anchor Motel, at Scarborough, is also real nice sitting across from the beach, but we were driving by to fast to take a picture.
If you would like to stay right in the most popular places in Narragansett like these motels, hotels and inns, you need to make your reservations way in advance.
Atlantic House
Oceanfront Hotel
If you can get a reservation, here's a nice place to stay in Narragansett. It's called Atlantic House Oceanfront Hotel. It's right near the Coast Guard House and Twin Towers.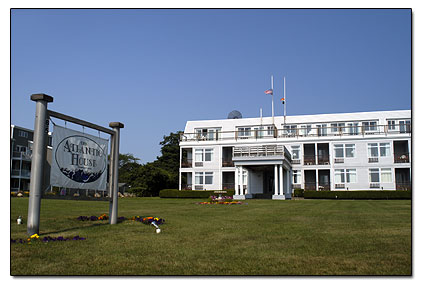 Atlantic House 85 Ocean Rd Narragansett, RI 02882 Tel. (401)783-6400

The Village Inn
Narragansett Pier RI
If anyone has ever heard of the Village Inn in Narragansett and would like to stay there, here is a picture of what the Village Inn looks like.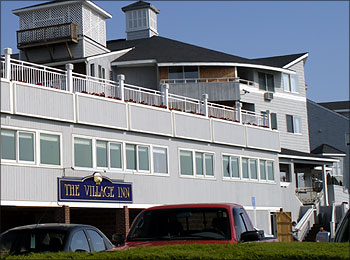 The Village Inn Narragansett RI Tel. 1-800-843-7437
The Ocean Rose Inn
Narragansett, RI
The Ocean Rose Inn also looks like a real nice place to stay, very historic.
The Ocean Rose Inn 113 Ocean Road (401)783-4704
The Grinnell Inn
83 Narragansett Ave
Narragansett R.I.
The Grinnell Inn is just finishing up on a complete overhaul of their property and website (thegrinnellinn.com). Everything is brand new. It is host to seven rooms, each with private baths Each nights stay comes with a full breakfast for each guest. It is host to the new Riptides restaurant, located on first floor. The Grinnell Inn is located just minutes walking distance from beautiful Narragansett Beach, and centrally located in town. Call them at (401)284-3930, the email address is info@thegrinnellinn.com
Anchor Motel
Scarborough Beach
The Anchor Motel is also in Narragansett, but it is more down towards Scarborough Beach. It sits rather conveniently across the street from Scarborough Beach and looks like a very nice place to stay. See a view approaching the Anchor Motel and a larger picture.
Anchor Motel Scarborough Beach (401)792-8550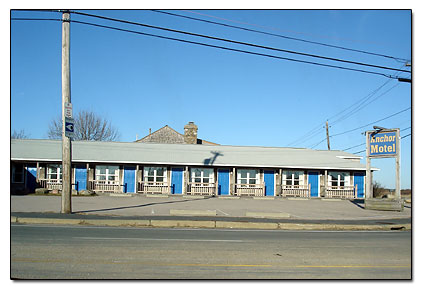 Related Pages
-Get a motel at Narragansett Pier or Narragansett Bay Inns
-See pictures of Narragansett Bay and get Driving Directions
-Visit Point Judith and see the stacked stones and lighthouse
-Grab something to eat in a Narragansett Restaurant
-Also see nearby Galilee and the Block Island ferry
-View pictures of Narragansett Beach
-See a video of a drive through Narragansett
---